<-- Previous Episode -- List of Triple D Episodes -- Next Episode -->
---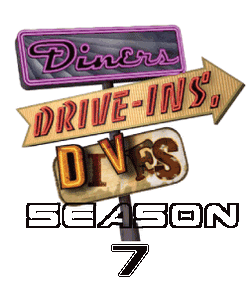 You Picked 'Em is the sixth episode from the seventh season of Diners, Drive-Ins, and Dives.
Original air date: September 7, 2009
Description
Edit
Episode: (DV0706H)
"Guy Fieri heads out for some great places viewers asked him to visit. In Okarche, Oklahoma, a family restaurant serving fried chicken the exact same way for more than 40 years, dozens of you wrote in about that one; a viewer's favorite in downtown Los Angeles, a Mexican joint doing 500 handmade tamales a day; and a favorite suggested by viewers in Houston; a deli in a strip mall making corned beef and kreplach like they do back in New York."
Restaurants
Edit
External Links
Edit